FanPaaS will revolutionize the sports & entertainment industry with our fan engagement predictive analytics platform focused on monetizing and managing the fan experience.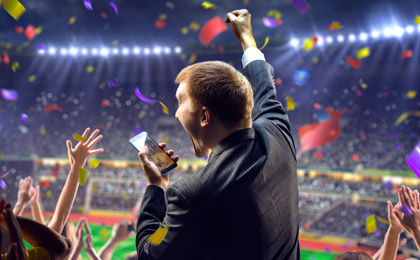 Fan Engagement
FanPaaS integrates with existing mobile platforms to manage and unite data you already have to discover, predict, analyze where monetization opportunities will arise from trends in fan behavior, purchases and insight.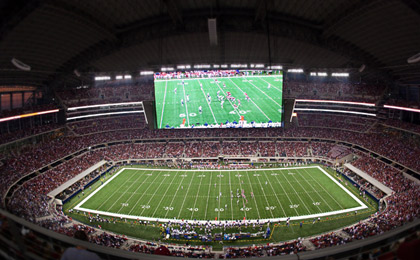 Predictive Fan Management
With FanPaas, perform decision-making where you can discover, visualize, plan and predict—all in one place. Use this data to drive relevant and personalized content to the Fan to create a unique experience that ultimately drives revenue through upsell and re-engagement techniques.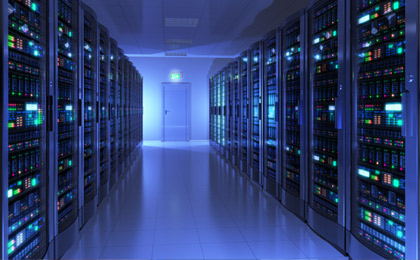 Data Management
FanPaaS connects with your legacy data to clean and enhance your information in real-time. Your new data collection will increase fan engagement, and management of the team to make informed decisions.

DELIVER AMAZING CONTENT AND PREMIUM SERVICES TO THE FAN AND WATCH REVENUES CLIMB SIGNIFICANTLY
The FanPaas Mobile App has been implemented to increase revenue generated by the Fan not only when they are attending the game but year round. Several methods are used to keep the fan engaged with constant engagement and reengagement methods. Relevant content and personalized data is delivered to each fan based on their own interests and purchasing patterns. A fun and engaging loyalty program is used to guide the Fan to provide information which assists in the collection of analytical data. FanPaas integrates with existing back-end systems via SAP HANA to create an end-to-end solution that results in increased revenue and unsurpassed customer satisfaction.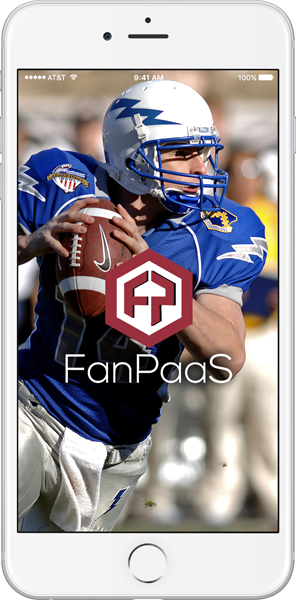 THE FANPAAS VALUE ADD
Sports teams use traditional methods to engage Fans but they are outdated methods. The world has gone mobile and everyone carries an iPhone or Android phone...everyone! They even walk across the street looking at their devices -- society has become captive to the mobile device. It is literally an extension of one's persona. Embracing this cultural phenomenon is the challenge for Sporting Venues. With literally dozens of sports related apps, there are only a handful that have been designed with the end goal of increasing revenue incrementally for the sports organization.
Introducing FanPaas - a distruptive end-to-end solution to identify and then engage the Fan and lead them to the products and services offered by the team. Engagement is achieved via scores, news and events that are delivered to the App in real-time via Push Notifications. In addition we stream your video clips directly to the device. Send pre-game interviews, team news, highlights or commentary to the Fan in real-time.
FanPaas augments these features with the following Premium Services: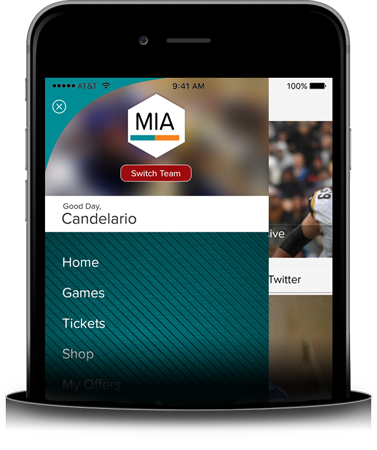 Ticket Services
Ticket Serialization where the ticket is bound to the Fan so they can be tracked by the system in order to upsell and promote. The app also provides the ability to purchase or upgrade existing tickets and supports paperless entry to the venue. Tickets can also be purchased from the Team Schedule view.
Food & Beverage Services
Fans don't want to miss a minute of the game. Now they can order Food & Beverage directly to their seats or to a friend's seat. They can also beat the lines and user an Order Ahead Feature.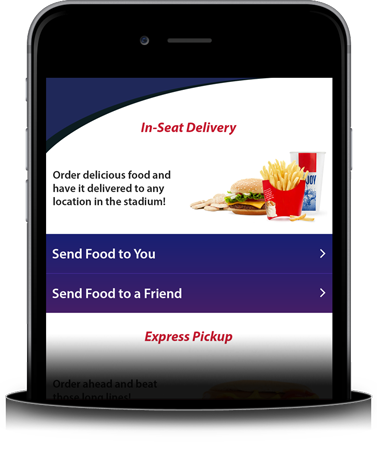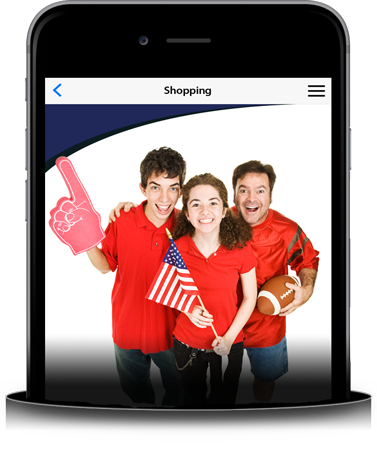 Team Merchandise Services
Fans are dedicated and loyal customers and love to purchase branded merchandise. Now they can use the app to access an ecommerce based storefront and shopping cart to order practically anything they can get at the Team Store. They can also have these items delivered to their seat or to a pick-up location or shipped to any address. The Fan is able to make these purchases 24x7x365 so your store never closes.
Offers
Special and Promotional Offers can be scheduled and sent using the FanPaas Administrative interface which delivers push notifications to the Fan and loads the selected offers into their MyOffers section. Promotions can be created on the fly to introduce new products and services or to assist in moving slow selling items.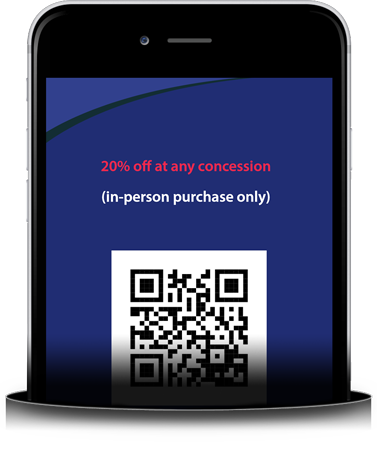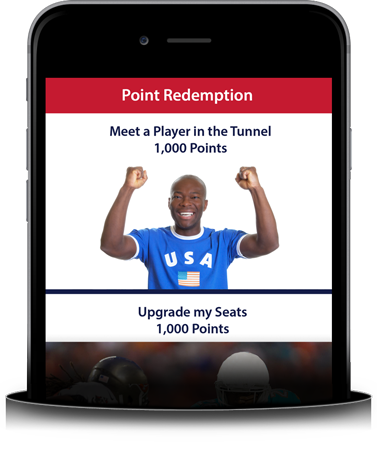 Loyalty
The FanPaas Rewards program provides the Fan with points that are accumulated through in-app purchases or by performing certain tasks like uploading a ticket acquired from a third party. These points can then be redeemed for merchandise and services using the same ecommerce based storefront that is provided to order Food & Beverage and Team Merchandise.
Specialty Programs
We have created several unique programs to drive revenue north for the organization. One program, called The TailGate Experience, allows the Fan to pre-order the ultimate tailgate party in a reserved section of the venue's parking lot. They can use the same intuitive storefront to reserve a spot in the lot and order from an extensive Food & Beverage menu which is catered by the venue staff directly to their vehicle. Other creative programs include a Tunnel Run before the game but these are template based and can be modified to accommodate practically any Marketing Program.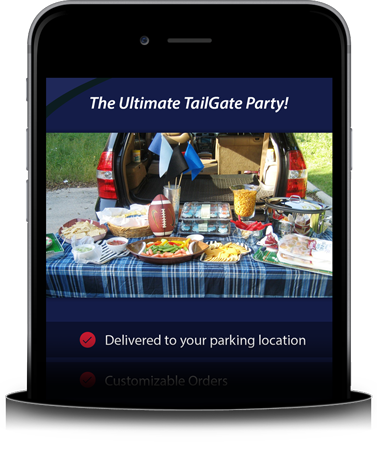 HOW WE INTEGRATE WITH YOUR VENUE'S INFRASTRUCTURE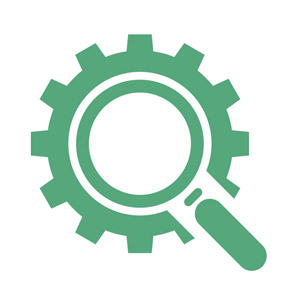 ASSESSMENT
The first step in our integration process is to perform an in-depth assessment of your operations and existing systems as they relate to Ticketing, Food & Beverage, and Merchandising. Our Business Analysts document the workflow and business rules and in conjunction with our Technical Team identify the work to create a seamless integration strategy.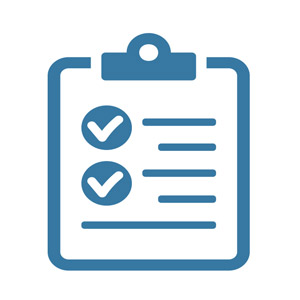 LOGISTICS EVALUATION
We then evaluate your Operations and provide guidance on how to implement In-Seat Delivery, Order Ahead and Distribution. We also look at your parking configuration and recommend changes to facilitate special programs like the FanPaas TailGate experience.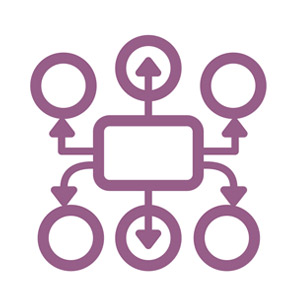 INTEGRATION PLAN
At the end of the process our team provides an end-to-end integration plan that highlights the Operational and Logistic changes, Business Rules changes, Data Warehouse and Back-End System changes including the branding and Administrative aspects of FanPaas.