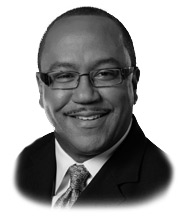 Donald T Carson
Founder and Chairman of the Board
With over twenty years experience in startup business model creation, enterprise corporation strategic alliances, vertical market analysis and corporate mindshare global expansion best practices, Don has developed a senior management team of excellent resources and brings a plethora of knowledge to FanPaas as Chief Executive Officer. Don is a seasoned executive bringing operational expertise and vision specific to the software services and infrastructure arena. He has extensive experience and achievements in executive leadership with a broad base of expertise and successes in strategic planning, corporate and business development, and marketing for Fortune 500 companies. Don's vision and direction has improved the company image, sales, and has completed two successful rounds of venture funding.
Don has worked as a Venture Consultant and partner with leading venture capital firms, such as Pacesetter Capital Group and Sentient Ventures. Don's domain expertise is in wireless transactional management, enterprise systems management, and professional services market.
Don co-founded and served as the Vice President of Corporate Development for Blom Wireless, Inc. Prior to Blom Wireless, Inc., Don served as Director of Business Development for 724 Solutions, formerly TANTAU Software, where he implemented, developed, and marketed a worldwide professional services program designed to build the Tantau wireless presence in the financial services industry.
Prior to 724 Solutions (formerly TANTAU Software), Don held executive positions with industry leaders like Tivoli Systems/IBM, Compuware, and 3Com.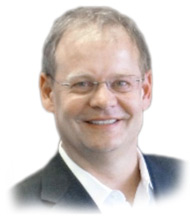 Jaan Leemet
CTO / Advisor
With over 25 years of experience, Jaan Leemet has passionately led and inspired organizations large and small in technology innovation, intellectual property management, and product development. Jaan has always maintained a hands on philosophy of leading by example, enabling and empowering people in an atmosphere of collaboration and mutual respect.
A believer in co-innovation, Jaan has forged partnerships with many of the world's best technology leaders allowing teams to remain focused on their own core competencies and strategy. He has built partner ecosystems and on-boarding programs to enable the adoption of new technogies while encouraging best practices and improving partner satisfaction.
Jaan cofounded Anomalous Networks, a startup in the analytics and data mining space that helped eliminate "Bill Shock" on mobile and IoT devices. Anomalous was acquired by Tangoe where Jaan stayed on as SVP expanding their IP portfolio and leading Advanced Technology efforts. Other experience in rapid growth and high energy startups includes Avantas (sold to Exfo) where he grew engineering from 10 to over 100 in just over a year and Trellia (sold to Dell) where he ran network engineering. Previously, Jaan held executive positions at industry leaders such as Sunrise Telecom, Exfo, Nortel, DataRadio, and Sun Microsystems. He has built and run global multi-site operations and coauthored industry standards. His areas of expertise include telecommunications, mobility, protocol analysis, IoT, predictive analytics and cyber security.
Jaan Leemet graduated from Montreal's Concordia University with a Bachelor in Computer Science. He is the author of numerous patents and a frequent panelist and speaker at industry events.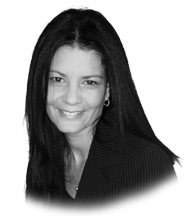 Ivette Vecchione
Chief Executive Officer
Ivette Vecchione arrives at FanPaas with over 20 years of experience and expertise managing a full range of administrative, logistical, and operational duties. Ivette brings an abundance of knowledge of overseeing, reworking, and improving operations across a wide variety of areas including human resources, budgeting, and property management.
Ivette's level of experience and attention to detail of overseeing the day to day operations of professional service companies will directly impact FanPaas operations by streamlining processes, and making them more efficient. Her ability to work in a team environment makes people of all levels comfortable, as well as having an excellent commercial approach to solving problems and developing business processes will elevate FanPaas' operations to unseeded expectations.
Ivette's proven people management skills, with the ability to manage performance and motivate staff on both an individual and team level will help bridge (or pull together) the entire team.
Ms. Vecchione attended the University of Sacred Heart in Puerto Rico and Baruch Business School in New York in Business Administration concentrating on human resources.
Prior to coming to FanPaas, Ivette was a managing owner of one of the most successful early childhood development centers. Most of her professional experiences are based on working for two top tier public accounting firms in New York and New Jersey as an Operations Manager.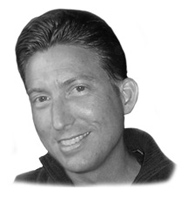 Scott Jay Ringle
Vice President of Marketing
As the visionary co-founder and President of FanPaas, Scott's list of accolades is extensive. Capturing your ever-evolving target market and driving them to action is the result of effective influence via the deployment of contemporary digital marketing strategies. Scott Jay is the Online Visionary Executive that has the requisite experience to fashion a fully integrated, cutting-edge Web Marketing model for any vertical. Scott is the "go-to-guy" for your online business development solutions, with over eighteen years in the trenches of the IT industry. Prior to co-founding FanPaas, Scott Jay was circling the globe providing executive level web technology design solutions, systems engineering core technology training and synergistic strategic alliances for companies such as Cisco Systems, Nortel, Alteon Web Systems, AirWave Wireless, 3Com, Radware, F5 Networks, Compuware and BitDefender.
Scott Jay is an expert in the field of Web Technologies and Online Marketing, and if you ask Scott, he will tell you he is an educator who believes in aligning people and technology to create a powerful combination that exceeds even the highest revenue growth goals. Scott has analyzed hundreds of businesses, spanning a multitude of industries, and has designed and implemented countless successful market focused business plans. Each of Scott Jay's projects are methodically analyzed for the purpose of presenting the client with a state-of-the-art, concise presentation that satiates and frequently exceeds established client expectations.
Scott's enthusiasm is contagious, and his encyclopedic knowledge of the Digital Marketing & Web Technologies industry, coupled with his innate ability to maximize upon shifts in marketing trends, is unmatched as he has witnessed Web 2.0 marketing manifest itself from concept to necessity. Scott Jay measures the success of your digital marketing campaign in ROI (Return On Influence), the contemporary unit of evaluating the success of a dynamic Online Marketing campaign. Scott Jay has taught over 4,000 entrepreneurs how to utilize Online Marketing strategies to work for them in ways that increased web traffic and converted browsers into customers.
Mr. Ringle received his BA at San Diego State University in Marketing & Financial Services with a Minor in Marine Biology.
Scott has attained the following technology certifications:
CCDS, CCNA, CCNP Instructor
(Cisco Certified Network Professional Instructor)
Google AdWords Certified
Google Analytics Certified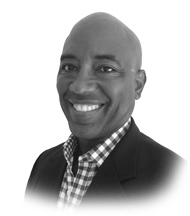 Dion Taylor
Vice President of Services and Delivery
Dion has spent 20 years in the high-tech industry; honing his skills in the areas of Strategy, Sales, Marketing, Channel Development, and Project/Software Implementation, Mergers and Acquisitions for fortune 500 companies to small boutiques firms in the Telecommunications, High-Tech and Media and Entertainment.
Dion founded and successfully ran a boutique-consulting firm specializing in Project/Program Management, Requirement Gathering, and Systems Architecture. He sold his firm to a larger consulting company in 2005.
Dion has established himself with his subordinates, peers, and colleagues as a capable, honest, fair, and insightful professional who grounds his thinking and decision making on facts, environment, individual respect, and results and is looked at to be one of the most effective leaders, managers, and revenue producers in his field.
Dion holds a Bachelors Degree in Architecture from the University of New Orleans and a Masters in Business Administration from the Georgia Institute of Technology in Atlanta. Dion was former Vice Chairman of Fort Lauderdale Chamber of Commerce Technology Committee.
Dion enjoys the study of genomics, nutrition, agriculture, and the sciences and is an avid golfer and swimmer.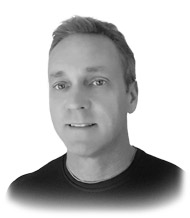 Doug Guthrie
Vice President of Development
With over 25 years of business experience and managing people and projects, Doug brings a wealth of knowledge, expertise and innovation to the design team at FanPaas. Doug oversees a talented group of individuals that work together as a team to bring our clients designs that not only appeal to the eye, but more importantly convert sales. Our applications are designed to be easy to navigate and keep visitors informed and interested. At FanPaas we believe that there's nothing worse than a website/app where you can't find what you are looking for.
Driven – that's the best way to describe Doug's leadership and the way he pursues perfection. We pride ourselves on delivering top-notch designs to all our clients, big and small. Among other things, Doug is an avid sports fan and understands the needs and wants of today's fan and incorporates that knowledge into FanPaas and our designs and functionality.
The New York native is a graduate of Kent State University where he earned his Bachelors degree in Business Administration, with a major in marketing and has a degree in web design and development from Kennesaw State University. He has lived in the metro Atlanta area for the past 16 years and added video filming and editing to his resume while working independently for various media production companies.